About
In a former life, I was a bag lady that turned junk into trinket junk-art. However, in this life…I've seen, heard, and felt too much to keep it simple. I'm a commie (commerce student)-"socialist" entering law school; a traveling black sheep in a suit, looking for answers in the strangest corners. I am religious, though those who are "religious" might call me spiritual.

Welcome to my conversation with myself. Snippets of what I'm reading, and other snacks from the Welch's grape vine.
The line up:
- Another Roadside Attraction (Tom Robbins)
- Being and Time (Martin Heidegger)
- Infinite Jest (David Foster Wallace)
- Teach Us to Outgrow Our Madness (Kenzoburo Oe)

oh. and doodles.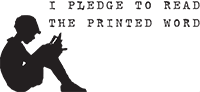 People I follow