About
In a former life, I was a bag lady that turned junk into trinket junk-art. This life is not so cute.

Like many, I bought into a conventional life with the promise of prosperity: I went to business school, and then law school.

I am a 25 year old law school dropout. A lady that has finally realized that conventions of the past are often an empty promise, and that I want far more bewilderment than the law can handle.
I have sold my cleverness for bewilderment.

I used to pride myself in my search for the right answers in the 'wrong' places, but I realized recently that it makes far more sense to look for the right answers in the right places.

I am religious, though those who are "religious" might call me spiritual. I am in the midst of yoga teacher training, in Kingston, Ontario - and steeping even deeper into the esoteric.

Welcome to my conversation with myself. Snippets of what I'm reading, and other snacks from the Welch's grape vine.

The line up:
- Being and Time (Martin Heidegger)
- The Book of Life (Jiddu Krishnamurti)
- A Fair Country: Telling Truths About Canada (John Ralston Saul)
- Of Wolves and Men (Barry Holstun Lopez)
- Shadow Dance (David Richo)
- Crow Planet (Lyanda Lynn Haupt)

Oh. and doodles.

Please feel free to write me, anytime, about anything.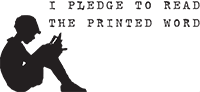 People I follow