About
In a former life, I was a bag lady that turned junk into trinket junk-art. However, in this life…I've seen, heard, and felt too much to keep it simple. A lost artist who's trying on ill-fitting suits, I've been a commerce student, and now a law student; a traveling black sheep in a suit. You may call me a sell-out, but I'm looking for answers in the darkest corners to better understand the insanity of humanity. I've tasked myself with looking for the right things in perhaps the wrong places. Yet somehow, in a conservative and conformist forum, I am getting stranger everyday. I am religious, though those who are "religious" might call me spiritual.

Welcome to my conversation with myself. Snippets of what I'm reading, and other snacks from the Welch's grape vine.
The line up:
- Being and Time (Martin Heidegger)
- Justice for Hedgehogs (Ronald Dworkin)
- Earth Magic (Steven Farmer)
- The Book of Life (Jiddu Krishnamurti)
- A Fair Country: Telling Truths About Canada (John Ralston Saul)
- Silas Marner (George Eliot)
- Of Wolves and Men (Barry Holstun Lopez)

Oh. and doodles.

Please feel free to write me, anytime, about anything.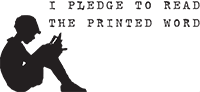 People I follow