About
In a former life, I was a bag lady that turned junk into trinket junk-art. This life is not so cute.

Like many, I bought into a conventional life with the promise of peace: I went to business school, and then law school.

I am a 25 year old law school drop. A lady that has finally realized that convention is often an empty promise, and that I want far more bewilderment than the law can handle.
I have sold my cleverness for bewilderment.

I used to pride myself in my search for the right answers in the 'wrong' places, but I realized recently that it makes far more sense to look for the right answers in the right places.

I am religious, though those who are "religious" might call me spiritual.

Welcome to my conversation with myself. Snippets of what I'm reading, and other snacks from the Welch's grape vine.

The line up:
- Being and Time (Martin Heidegger)
- Justice for Hedgehogs (Ronald Dworkin)
- Earth Magic (Steven Farmer)
- The Book of Life (Jiddu Krishnamurti)
- A Fair Country: Telling Truths About Canada (John Ralston Saul)
- Silas Marner (George Eliot)
- Of Wolves and Men (Barry Holstun Lopez)
- Shadow Dance (David Richo)

Oh. and doodles.

Please feel free to write me, anytime, about anything.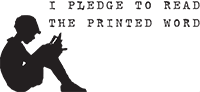 People I follow